If there's one thing we all can agree on, it's that Washington, D.C., has a diverse and electric nightlife scene that's always buzzing. From intimate jazz clubs to lively sports bars, DC offers something for everyone after the sun sets. Whether you're a club enthusiast or prefer a relaxed bar vibe, here are the top 15 neighborhoods that have the best nightlife in DC.
1. U Street Corridor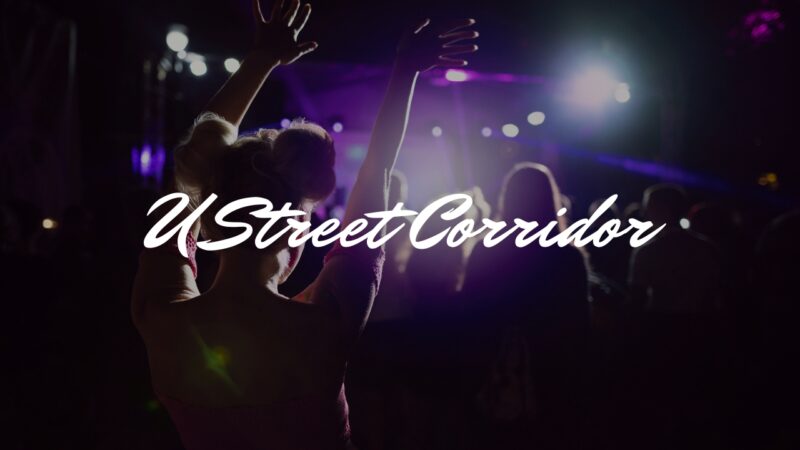 U Street Corridor, historically known as the city's "Black Broadway," pulsates with soul and rhythm. If you're in search of live music, this is the place to be. The Lincoln Theatre and Howard Theatre are two iconic venues you can't miss, where you can listen to anything from jazz to pop, rock, and hip hop.
The area is also home to a diverse collection of restaurants and bars. You can start your evening with dinner at Busboys and Poets, a popular restaurant that doubles as a bookstore and performance venue, then hop over to Marvin for a late-night cocktail on the rooftop deck.
2. Adams Morgan
Adams Morgan is where the party truly comes alive. Known for its eclectic bar scene, the neighborhood is a hotspot for local beer enthusiasts and cocktail connoisseurs. This vibrant area offers a melting pot of cultures, which is reflected in its wide range of pubs, restaurants, and clubs.
Popular venues like Madam's Organ and The Black Squirrel offer live music, while Jack Rose Dining Saloon houses an extensive whiskey collection that is sure to impress. For those interested in a more relaxing evening, the neighborhood also boasts quieter options like Tryst, a cozy coffeehouse, and bar.
3. Dupont Circle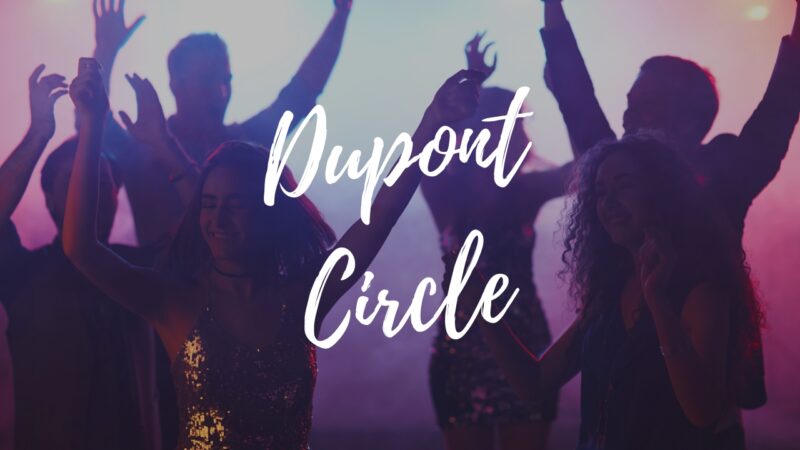 Dupont Circle is an amalgamation of sophistication and excitement. Known for its upscale bars and historic architecture, this neighborhood offers a more refined nightlife experience. The Circle itself is a hub of activity, with people gathering around the fountain or playing chess in the park.
The neighborhood hosts an array of cocktail bars and eateries like the popular Barcode and Urbana. Moreover, for an intellectual twist to your evening, Kramerbooks & Afterwords Cafe offers an impressive array of books, along with a full-service bar and restaurant, making it a must-visit spot for book lovers.
4. Georgetown
Georgetown, one of the oldest neighborhoods in DC, is steeped in history and charm. Known for its cobblestone streets and waterfront restaurants, it's an idyllic place to spend your evenings.
Whether you're looking for a sophisticated wine tasting at ENO Wine Bar or prefer dancing the night away at The Graham Georgetown's rooftop lounge, there's something for everyone. Plus, the neighborhood is also known for its shopping, so you can easily turn a night out into a full day of fun.
5. Shaw
Shaw is one of the city's most trendy and artistic neighborhoods. Here, you'll find a mix of cocktail bars, breweries, music venues, and trendy eateries, offering a vibrant nightlife scene.
The neighborhood is home to The 9:30 Club, one of the city's top music venues, and Right Proper Brewing Company, known for its locally brewed beers. Meanwhile, cocktail enthusiasts will love the Dacha Beer Garden and the rustic charm of The Passenger.
6. H Street NE
H Street NE, often referred to as the Atlas District, is a burgeoning hotspot for nightlife. Known for its funky bars and trendy restaurants, it has quickly become a favorite among locals and visitors alike.
From the popular Rock and Roll Hotel, which features live music and a rooftop bar, to Maketto, a multipurpose venue that houses a cafe, restaurant, retail store, and communal workspace, there's always something happening on H Street. For a unique experience, visit the H Street Country Club to enjoy their rooftop deck and indoor mini-golf.
7. Capitol Hill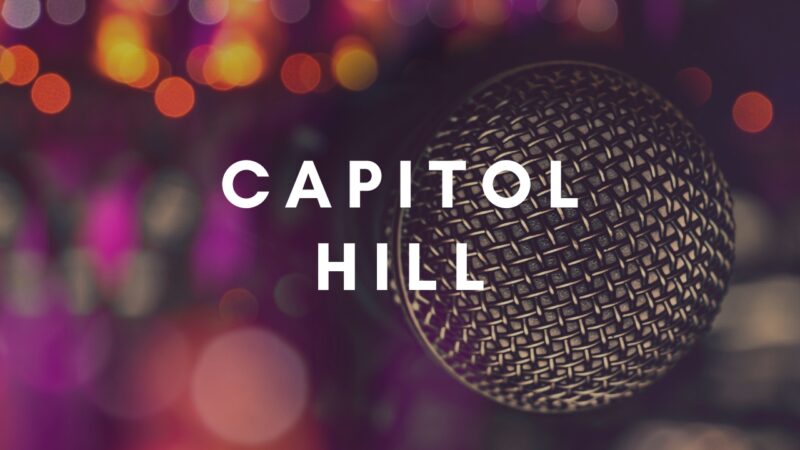 Capitol Hill is not just about politics and history; it's also a vibrant nightlife destination. From casual pubs to chic lounges, this neighborhood offers a diverse range of nightlife options.
For craft beer lovers, Barrel offers an impressive array of brews, while wine connoisseurs will appreciate the selections at Ambar. If you're looking for live music, check out the famous 18th-century establishment, Mr. Henry's, for a jazz night.
8. Navy Yard
Navy Yard, located along the Anacostia River, is a rapidly evolving neighborhood. Its transformation from an industrial area into a thriving residential and entertainment district is apparent in its lively nightlife scene.
The area's premier destination is The Yards Park, which hosts various events throughout the year, from outdoor concerts to movie nights. For sports fans, there's Nationals Park, home to the Washington Nationals baseball team, surrounded by a collection of popular bars and restaurants.
9. Logan Circle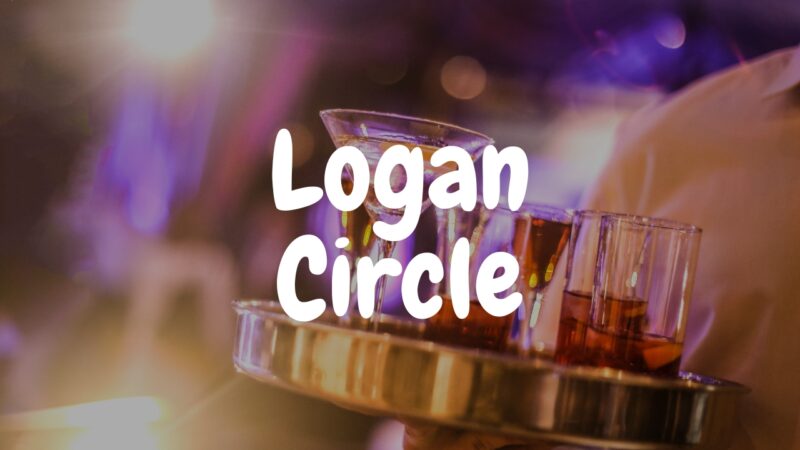 Logan Circle combines the best of both worlds: a residential area with bustling nightlife. The neighborhood, known for its historic Victorian houses, is also a hub for some of the city's most popular restaurants and bars.
The Green Zone offers Middle Eastern-inspired cocktails in a vibrant setting, while Le Diplomate is perfect for those looking for a relaxed, upscale dining experience. For a night of dancing, Number Nine offers two levels of music and entertainment.
10. Chinatown
Chinatown, with its vibrant streets adorned with Chinese arches and murals, offers an energetic nightlife. This neighborhood is home to the Capital One Arena, which regularly hosts concerts, shows, and sports events.
Beyond the arena, you'll find a range of bars and restaurants, from intimate cocktail lounges like Bar Deco to lively sports bars like Lucky Strike. If you're looking for a unique nightlife experience, stop by the interactive SPIN bar, where you can enjoy a game of ping pong with your friends.
11. Foggy Bottom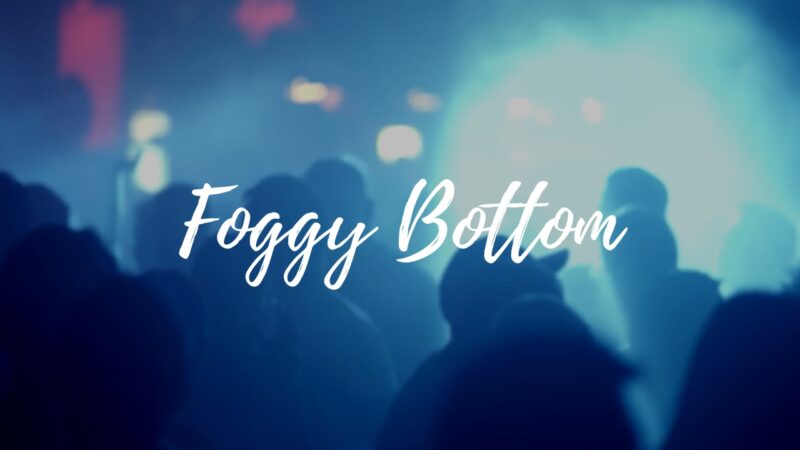 Foggy Bottom is a lively neighborhood home to George Washington University. Its youthful energy is reflected in its vibrant nightlife, filled with cozy bars, sophisticated lounges, and unique eateries.
The area boasts a variety of venues like The Bottom Line, a favorite among locals for its friendly atmosphere and cheap drinks, and the Watergate Hotel's Top of the Gate rooftop bar for those looking for a more luxurious setting. Don't forget to check out the John F. Kennedy Center for the Performing Arts, which hosts free daily performances on its Millennium Stage.
12. NoMa
NoMa, short for North of Massachusetts Avenue, is one of DC's up-and-coming neighborhoods. Known for its trendy warehouse conversions and innovative art scene, it also offers intriguing nightlife.
The neighborhood is home to Wunder Garten, a vibrant outdoor beer garden that hosts food events, live music, and more. Union Market, a gourmet food hall, is another fantastic spot for food and drink, transforming into a lively social scene as the evening unfolds.
13. Columbia Heights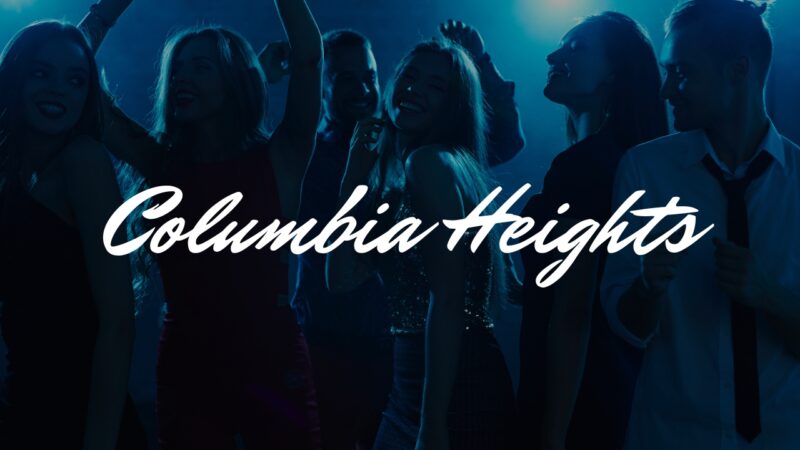 Columbia Heights is a culturally diverse neighborhood with a nightlife scene that reflects this rich diversity. From hip bars and lounges to buzzing restaurants, this neighborhood has a lot to offer when the sun goes down.
The Airedale is a popular spot that serves up craft beers and cocktails, and The Wonderland Ballroom is a must-visit for its fun-loving, laid-back vibe. Additionally, the GALA Hispanic Theatre often hosts Latin music performances and dance nights, showcasing the neighborhood's cultural vibrancy.
14. Petworth
Petworth, a neighborhood in the midst of a revival, boasts a growing number of bars, restaurants, and entertainment venues. It's an ideal spot for those seeking a more relaxed, local feel to their nightlife.
Highly recommended spots include Reliable Tavern, known for its laid-back vibe and a fantastic selection of craft cocktails, and the popular Petworth Citizen & Reading Room, where you can enjoy a drink while perusing their book selection. Don't forget to check out the neighborhood's various jazz and blues events for a taste of local music.
15. Bloomingdale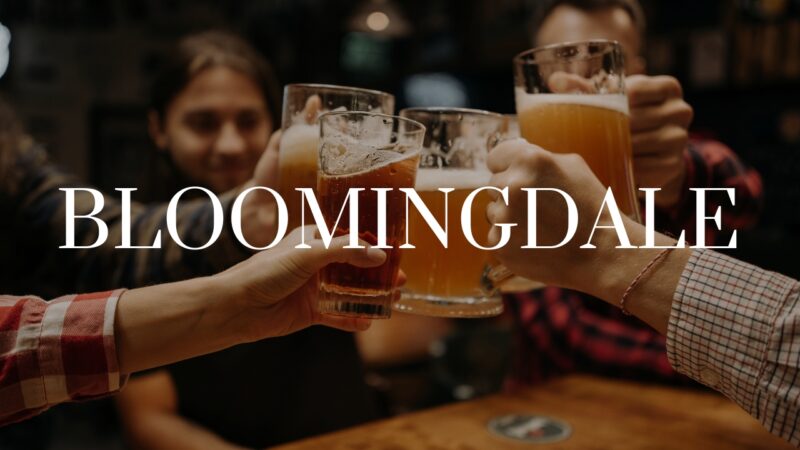 Bloomingdale, characterized by its historic Victorian-style homes and tree-lined streets, has a unique, laid-back nightlife scene. The neighborhood is increasingly attracting DC's young professionals with its rising culinary scene and unique watering holes.
Boundary Stone is a must-visit local pub that offers a fantastic whiskey selection and live music. Meanwhile, El Camino offers delicious Mexican fare and a lively atmosphere, making it perfect for a night out. Also, be sure to explore the local music scene at Showtime Lounge, an intimate spot featuring local bands.
Final Words
Washington, D.C., is a city that thrives in the moonlight. Each neighborhood has its unique characteristics and offerings, providing endless options for your night out. Whether you're visiting for a few days or looking to explore your hometown, these neighborhoods promise an unforgettable nightlife experience.
Remember, the city's vibrant nightlife scene is always evolving, so there's always a new place to explore, a new band to hear, or a new cocktail to taste. Enjoy the adventure that awaits when the sun goes down in DC.
Discover the vibrant and energetic scene of Seattle's nightlife, with a curated list of 20 perfect spots for partying in 2023 that will keep you dancing until the early hours.