Los Angeles, the city of stars, is as alluring when the sun sets as it is in the daytime. With a nightlife as glamorous and diverse as the city itself, the only dilemma you might face is how to fit it all into one weekend. But fret not, for this guide provides the ultimate weekend itinerary to the LA nightlife, curated to ensure a unique experience that you will not forget in a hurry.
The glitz and glamour of Los Angeles nightlife is legendary. From sultry jazz clubs to trendy rooftop bars and underground speakeasies, there's something for everyone. However, each neighborhood in LA has a distinct vibe and offers a different experience. Our weekend guide will help you navigate through the city's vibrant nightlife scene with ease and style.
But before we dive deeper into LA's nocturnal scenes, if you're ever up north, don't miss experiencing the vibrant nightlife that lets you celebrate as Seattleites do.
Day 1
The classic start to any LA nightlife guide, Hollywood is much more than just the Walk of Fame. Dive into the eclectic mix of old-world charm and modern extravagance that this neighborhood offers.
Hollywood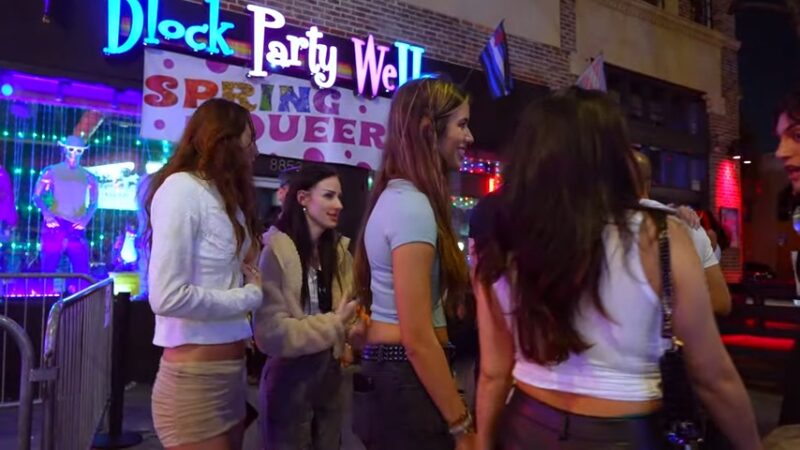 When you think of Los Angeles nightlife, Hollywood is probably the first area that comes to mind. Iconic yet ever-evolving, Hollywood offers a vibrant mix of historic venues and contemporary clubs.
The Hollywood Bowl, an outdoor amphitheater, hosts performances from a diverse array of artists throughout the year. Even if there isn't a show, the Bowl is worth a visit for its architecture and the views it offers.
A stone's throw away is the legendary Sunset Strip, home to classic venues like The Roxy and Whisky a Go Go. These rock and roll landmarks host performances by renowned and upcoming bands alike, ensuring an electrifying start to your LA nightlife adventure.
East Hollywood
As the sun sets, head to East Hollywood, an area known for its multicultural vibe and hip nightlife spots.
Begin your evening at Harvard & Stone, a bar with a speakeasy vibe, live music, and amazing cocktails. They even have an "R&D bar" where a guest bartender crafts unique concoctions every night.
Next, head to Jumbo's Clown Room for a unique LA experience. This is not your typical strip club but an institution that hosts talented pole dancers with eclectic music choices – from metal to indie rock. It's fun, non-sleazy, and guaranteed to be an unforgettable part of your LA trip.
Day 2
Day 2 takes you to the heart of the city – Downtown LA, followed by an excursion to the beachy paradise of Santa Monica.
Downtown Los Angeles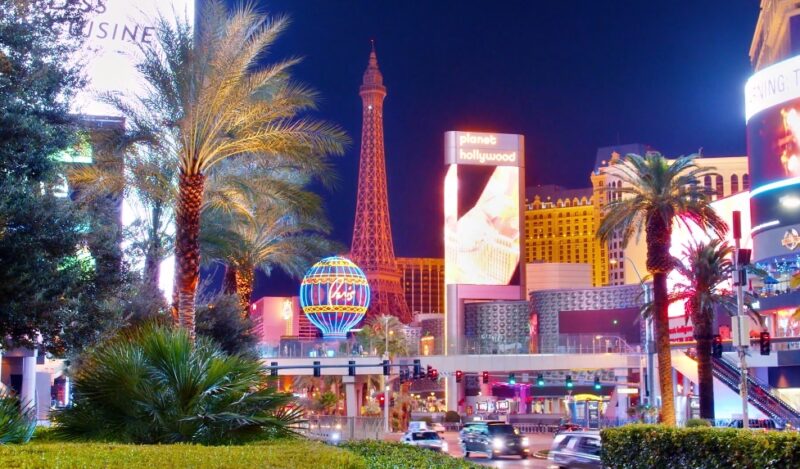 Downtown LA (DTLA) has undergone a renaissance and is now one of the hottest nightlife destinations in the city.
Start your night at The Standard. This rooftop bar offers not only amazing cocktails but also stunning panoramic views of the city. The vibe here is chic and relaxed, with waterbed pods, a heated swimming pool, and DJs spinning tracks into the night.
Next, explore the vibrant nightlife at LA Live, the entertainment complex near the Staples Center. Here, you'll find a plethora of bars, clubs, and restaurants. The Grammy Museum is also a must-visit for music lovers.
Santa Monica
For a different vibe, head west to Santa Monica. This neighborhood combines the relaxed beach town atmosphere with exciting nightlife.
The Bungalow is a popular spot, offering a beautiful indoor-outdoor space that feels more like a house party than a bar. With its vintage decor, string lights, and fire pits, it's perfect for enjoying a cocktail and taking in the Pacific Ocean breeze.
Finally, don't forget the Santa Monica Pier. While it's a well-known tourist spot during the day, at night, it transforms into a carnival-like setting with the iconic Ferris Wheel lighting up the coastline.
Day 3
Your last day is dedicated to the LGBTQ+ friendly neighborhood of West Hollywood and the bohemian paradise, Venice Beach.
West Hollywood
West Hollywood, or WeHo, is famous for its vibrant LGBTQ+ scene. However, its appeal is universal, thanks to the array of clubs and bars that line the streets.
The Abbey is a must-visit. Voted as the best gay bar in the world multiple times, it welcomes everyone and offers a fun, high-energy atmosphere with great music and dancers.
Next, head to the Comedy Store, a world-renowned comedy club that has seen performances from every big name in the industry. Be sure to check who's performing; you might be lucky enough to catch a surprise set from a comedy legend.
Venice Beach
End your Los Angeles nightlife journey in the funky neighborhood of Venice Beach.
Start at the Venice Whaler, a two-story bar that has been a local favorite since 1944. Grab a drink, enjoy the live music, and soak in the stunning beach views.
For a late-night bite, head to Gjelina, a trendy eatery that stays open until midnight. Their wood-fired pizzas are the perfect way to end your night and your weekend in LA.
Essential Tips for LA Nightlife
To make the most out of your weekend in Los Angeles, here are some handy tips:
Transport: LA is spread out, so planning your transportation is crucial. Rideshares like Uber and Lyft are plentiful. If you plan to drive, remember that parking can be tricky in popular nightlife areas.
Dress Code: Dress codes vary depending on the venue. While most places are casual, high-end clubs and lounges may require more formal attire.
Reservations: Some popular spots require reservations or have long lines. Plan and book ahead when possible.
Safety: As with any city, be mindful of your surroundings, especially late at night. Stick to well-lit areas, and don't leave your drink unattended.
Bonus: Nightlife Beyond the Bars
In addition to bars and clubs, LA has a host of other nighttime activities to offer. Take advantage of these alternative options to add a unique touch to your weekend itinerary.
Night Markets and Food Trucks
LA's food scene is as diverse as the city itself, and a great way to sample it is by visiting the various night markets and food trucks scattered across the city.
Smorgasburg, LA, a popular open-air food market, usually operates on Sundays in Downtown Los Angeles. With over 100 local vendors, you can indulge in everything from artisanal donuts to authentic Thai food.
Food trucks are a staple of LA's food scene, offering a wide array of cuisines. Kogi BBQ, a fusion of Korean and Mexican flavors, and Guerrilla Tacos, offering gourmet tacos, are a must-try.
Outdoor Movies and Concerts
LA's pleasant weather makes it perfect for outdoor movies and concerts. Venues like the Greek Theatre and the Hollywood Forever Cemetery host movie screenings and concerts throughout the summer.
Cinespia at Hollywood Forever Cemetery offers a unique movie-going experience. Classic films are projected onto the mausoleum wall, and attendees can picnic on the grassy lawn amidst the graves of Hollywood's golden era stars.
Art Walks and Museums
If you're an art lover, LA has plenty to offer. Many galleries and museums are open late on certain days and sometimes even host special nighttime events.
The Downtown Art Walk occurs on the second Thursday of every month and is a cultural event where you can enjoy artwork, music, and food.
The Broad, a contemporary art museum, offers free admission and is open until 8 pm on Fridays and Saturdays. Just a few blocks away, the Museum of Contemporary Art (MOCA) also extends its hours on Thursdays until 8 pm.
Frequently Asked Questions (FAQs):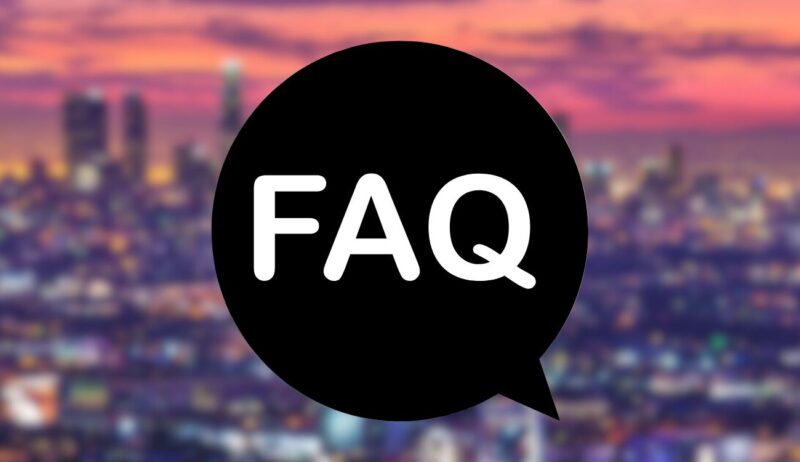 What are some of the best areas in Los Angeles for nightlife?
Downtown LA, Hollywood, Koreatown, Venice, and Santa Monica are some of the best areas for nightlife in Los Angeles. These areas are known for their vibrant nightlife scenes, with a variety of nightclubs, bars, and restaurants.
What are some of the best nightclubs in Los Angeles?
View this post on Instagram
Some of the best nightclubs include Exchange, Playhouse Nightclub, Crocker Club, Sound, The Mayan, and Avalon Hollywood. These clubs offer a variety of music genres, from techno and EDM to hip-hop and R&B.
What are some good cocktail lounges in Los Angeles?
Pattern Bar, Death & Co., Library Bar, Far Bar, Melody Lounge, The Well, and The Varnish are some of the best cocktail lounges. They offer a variety of handcrafted cocktails and a cozy atmosphere.
Where can I enjoy the city's skyline at night?
High Rooftop Lounge in Venice Beach, Nixo Patio Lounge and 71Above in Downtown LA, and Spire 73 on the 73rd floor of the InterContinental hotel offer stunning views of the city's skyline at night.
Where can I find local breweries in Los Angeles?
Angel City Brewery and Arts District Brewing Company in Downtown LA are popular local breweries where you can enjoy a variety of craft beers.
Where can I watch a comedy show in Los Angeles?
Laugh Factory in Hollywood, Hollywood Improv, and The Comedy & Magic Club in Hermosa Beach are some of the best places to watch comedy shows in Los Angeles.
Are there any arcade bars in Los Angeles?
Yes, EightyTwo, Two Bit Circus, Player One, and XLanes LA are some of the popular arcade bars in Los Angeles where you can enjoy a combination of gaming and drinking.
Where can I watch a live concert or musical in Los Angeles?
L.A. Live in the South Park District of Downtown Los Angeles, the GRAMMY Museum and the El Rey Theatre are some of the best places to catch a live concert or musical.
Which LA beaches have the best nightlife?
Hermosa Beach, Venice Beach, Manhattan Beach, Santa Monica, and Long Beach are known for their vibrant nightlife, including bar hopping, nightclubs, beach bonfires, and more.
Final Words
There's a saying in LA, "We live behind the scenes." Indeed, the magic of LA nightlife isn't just found on the red carpets or in the velvet-roped clubs. It's in the glow of the food trucks, the laughter that fills the air at rooftop bars, the rhythm of live music echoing through the streets, and the mesmerizing art that pops up in unexpected places.
This ultimate guide to LA's nightlife is a roadmap to the city's heart, beating in its vibrant neighborhoods. But remember, the real magic of Los Angeles is its spirit of exploration and discovery. So, don't just follow this guide – make it your own. And let the City of Angels surprise you. After all, as someone once said, "In Los Angeles, everyone is a star." It's time for you to shine.